Jennifer Hidinger, MD, FAAP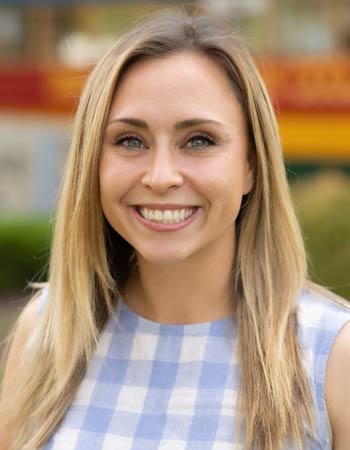 Dr. Jennifer Hidinger attended medical school at the University of Tennessee and subsequently completed pediatric residency at Le Bonheur Children's hospital in Memphis, TN. After residency, she trained an additional fellowship year in pediatric infectious disease at St. Jude Children's hospital before becoming a general pediatrician.
Dr. Hidinger wanted to become a physician as long as she can remember. She knew she was on the right track after volunteering at a non-profit clinic during college, then found her calling as a pediatrician during medical school. She enjoys the interface of medicine and childhood development, but is especially delighted by how much joy and sparkle kids add to the day! Her oldest daughter was born in the final year of medical school and her middle daughter during residency, so she feels the perspective of being a parent has always had a strong influence on the way she practices medicine.
Before joining Oberlin Road Pediatrics in 2022, Dr. Hidinger worked in her hometown of Memphis, TN where she provided both inpatient and outpatient medical care for two years before packing up and moving her family to beautiful North Carolina. She and her family chose to make Raleigh their forever home for its beautiful scenery and strong sense of community. She is married to her high school sweetheart, Zach. Together they have three spunky girls who keep them very busy.
Dr. Hidinger is honored to care for your children. She enjoys forming that special relationship with her families and loves helping sick kids feel better!
Fun Facts About Me
I was a cheerleader from age 8 to 18.
I'm a big movie fan, from cartoons to Oscar-nominees.
I have two dogs: Penny, who is named for the Beatles song, and Bo, who selected his own name.
Certification
Education
Fellowship: Pediatric Infectious Disease, St. Jude Children's Research Hospital, Memphis, TN, 2019-2020
Residency: Pediatrics, LeBonheur Children's Hospital, Memphis, TN, 2016-2019
Medical School: University of Tennessee Health Science Center, Memphis, TN, 2012-2016
Undergraduate: Bachelor of Science, Biology, University of Memphis, Memphis, TN, 2008-2011
Professional Organizations & Affiliations
Honors & Awards
Community Attending Physician Award - LeBonheur Children's Hospital Residency Program
Languages Spoken
Related Links