Tina M. Burleson, MD, FAAP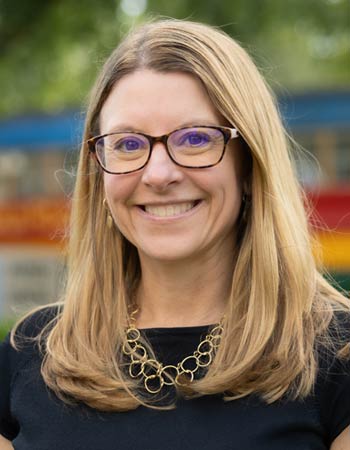 Dr. Tina M. Burleson was born and raised in Salisbury, NC and had the privilege of attending the North Carolina School of Science and Mathematics in Durham for her junior and senior years of high school. It was there that she first became interested in human physiology and a potential medical career.
After completing her residency at Medical University of South Carolina, Dr. Burleson came home to North Carolina and joined Oberlin Road Pediatrics in 2002. She chose Raleigh as her home because of the proximity to family and friends, the cultural diversity, a variety of restaurants and events, and an accessible airport that allows her to travel.
Dr. Burleson finds the practice of medicine intellectually interesting and pediatrics fun! She enjoys teaching families how to care for children and navigate medical concerns. She also enjoys teaching children and adolescents how to live healthy lives. She hopes to make a positive difference in the lives of her patients and their families one visit at a time. As a pediatrician, she cherishes developing a relationship of mutual respect and trust with the families of her patients.
Dr. Burleson formerly served as President of the Alumni Association Board of Directors for the North Carolina School of Science and Mathematics and contributed on this board for many years.
Dr. Burleson enjoys traveling all over the world, and her biggest medical adventure has been working in Africa in 2013. Dr. Burleson is married with two fabulous stepsons. The family includes two cats, Simba and Katniss, fond memories of a golden retriever, Nala, and the recent surprising addition of a hognose snake, Lazarus. Dr. Burleson enjoys various activities such as snow-skiing and water sports in her spare time. She prioritizes spending time with her family and friends.
Fun Facts About Me
I skipped the first grade.
I once started clogging to music a street band was playing at Disney and drew a cheering crowd.
I attempted to ski down the same slope that professionals race in Vail. I promptly fell and slid down the entire thing rather ungracefully and, thankfully, uninjured.
Certification
Education
Chief Residency: Pediatrics, Medical University of South Carolina, Charleston, SC, 2001-2002
Residency: Pediatrics, Medical University of South Carolina, Charleston, SC, 1999-2001
Internship: Pediatrics, Medical University of South Carolina, Charleston, SC, 1998-1999
Medical School: East Carolina University, Greenville, NC, 1994-1998
Undergraduate: Bachelor of Science in Health and Sport Science with minor in Biology (cum laude), Wake Forest University, Winston-Salem, NC, 1989-1993
Professional Organizations & Affiliations
Honors & Awards
Selected as Chief Resident
Outstanding Senior Resident Award - the top award given to a pediatric resident (MUSC)
Golden Apple Award - awarded to resident whose medical students voted as the best teacher (MUSC)
Languages Spoken
Related Links